New York & New Jersey's Leading Wellness Company!
Let our Certified and Licensed Massage Therapists give an abiding hand to your needs!
As part of an employee wellness program, designated on premise Chair Massage sessions are AIMed to bring a positive atmosphere to any work environment!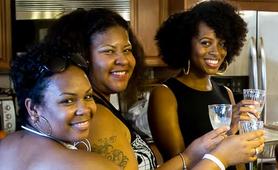 Offering Therapeutic Massage Services at an event is a sure way to keep your crowd engaged; ultimately leaving a memorable impact on your audience!
In-home personalized wellness treatments offers members the opportunity to choose from sessions without the hassle of having to leave the house!
We AIM to provide Therapeutic Massage services, that with each session will foster relaxation, relieve tension and rejuvenate clients.