Let our Certified and Licensed Massage Therapists give an abiding hand to your needs!
As part of an employee wellness program, Chair Massage and Stretch sessions are AIMed to bring a positive atmosphere to any work environment!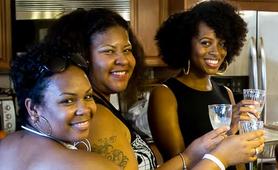 Offering Therapeutic Massage Services at an event is a sure way to keep your crowd engaged; ultimately leaving a memorable impact on your audience!
Personalized evening wellness treatments offer members the opportunity to conveniently choose from sessions without the hassle of leaving the house!
Mobile Therapeutic Massage & Wellness