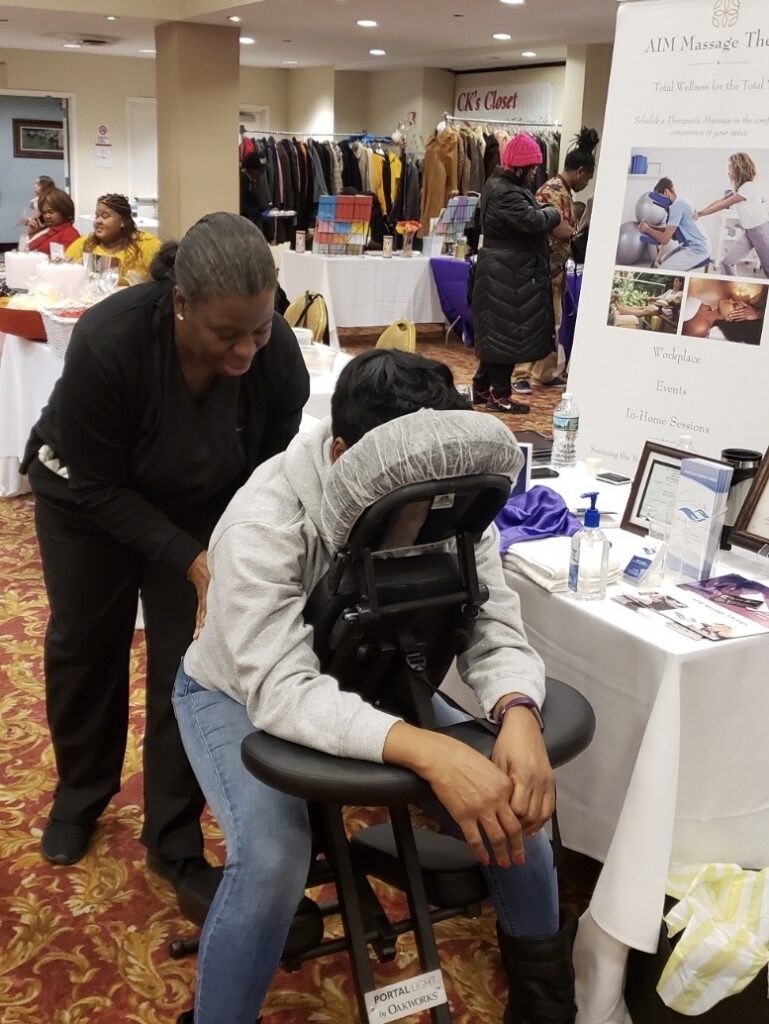 Chair Massage for Marketing Events​
Nothing draws a crowd like a massage! Offering on-site Chair Massages at your event is a great way to attract customers and build clientele. While your guests are enjoying their massage, you will have the opportunity to promote your product or service as well.
This Massage Therapy service AIMs to keep your attendees engaged and to create a buzz around your brand!​
Marketing Event massages are good for, but not limited to: Conventions and Seminars | Expos | Trade show exhibits | Health fairs | Pop-up shop events
Duration: 15 minutes per person