Due to the COVID-19 virus pandemic, in-person Therapeutic Massage services are temporarily limited.
Learn more about our commitment to health and safety as we endeavor to resume full in-person services.
From stress relief as part of an office wellness program to employee anniversaries as an office initiative, offering therapeutic services is a great way to boost morale and increase productivity in any workplace environment.
or Log In to your Member account
Spending considerable amounts of time at the office can lead to fatigue and increased tension in employees.
However, offering incentives to help relieve stress and improve performance will impact the wellness of your employees.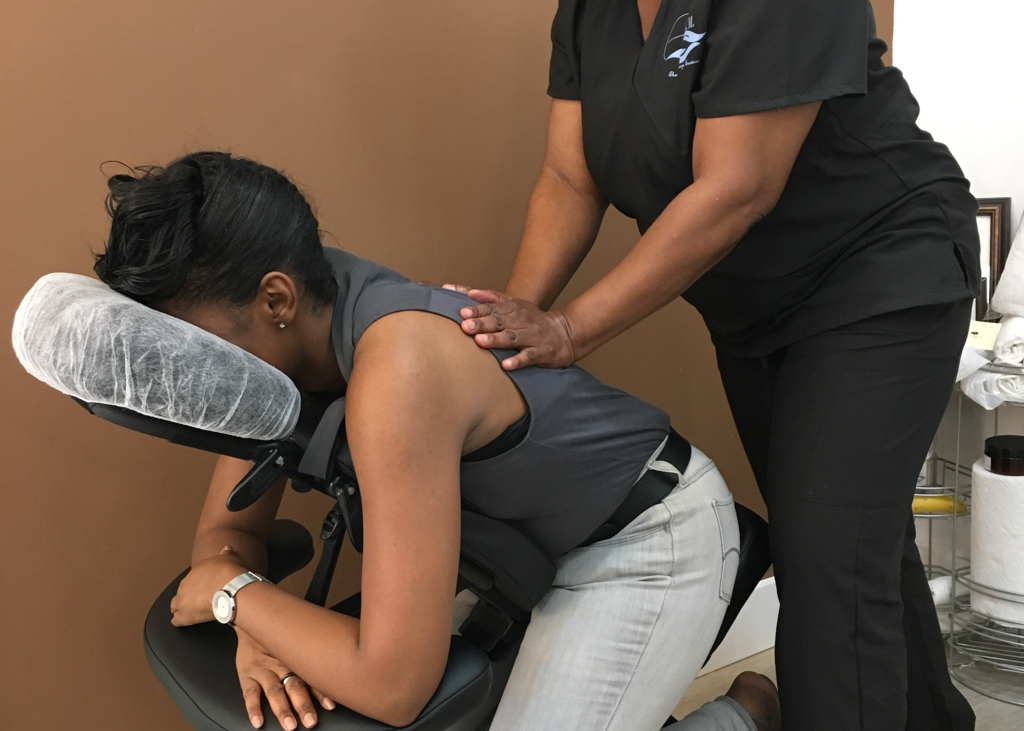 Enduring strain for 8+ hours a day for 5+ days a week can not only cause serious problems for the body, it can prevent employees from being effective on the job.
Offering Chair Massage treatments to your team addresses individual areas of tension and can significantly reduce work-related pressures, improve concentration and motivation.
Duration: 15 minutes per person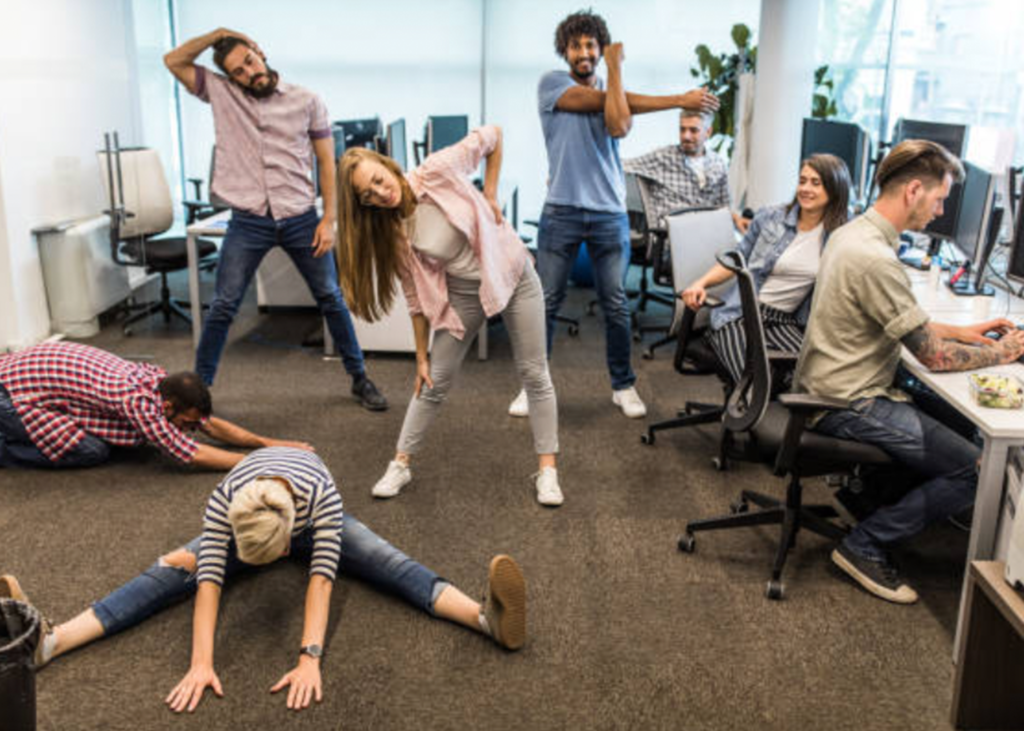 Whatever demands a body endures, from sitting all day to lifting heavy objects, incorporating stretch techniques throughout the workday is a great way to energize employees.
We offer instructed group head-to-toe stretch services that target every major muscle group. Sessions are also a great way to promote a healthy, positive and cohesive work environment.
Duration: 15 minutes per session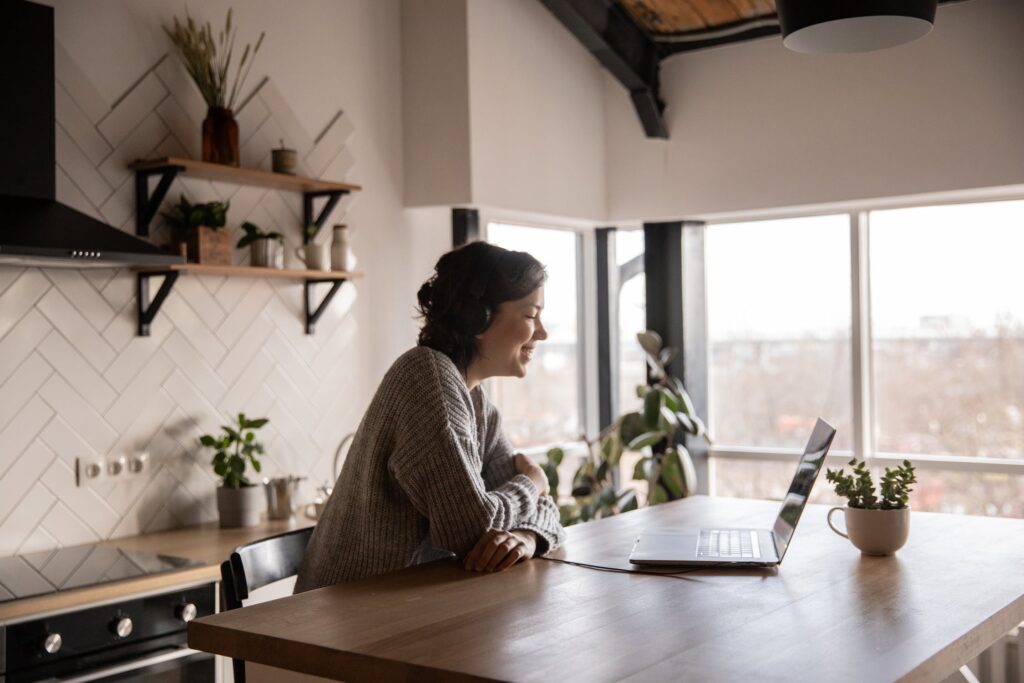 A huge chunk of our lives is spent working. Whether planning for, decompressing from or undertaking tasks, it takes much effort and a good frame of mind to stay focused and motivated. But with strength and support it's possible! During the virtual session, we'll discuss ways to maintain balance and positivity as well as provide practical techniques designed to relax and help reduce stress in any workplace environment.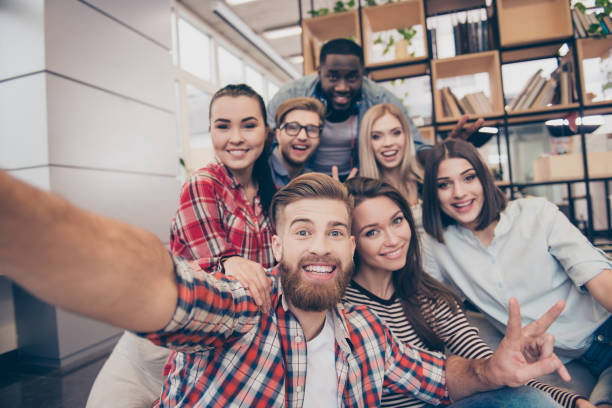 Invest in the continual care of your team!
Join the AIM Wellness Membership program for savings and offers.
As a Professional Member, enjoy:
✓ Savings on your total session price
✓ Virtual sessions available to employees
✓ Individual in-home savings for employees
✓ Early promotional offers
PS: it's free to join!